If you or loved one has been injured due to another person's negligence or carelessness, you may be entitled to financial compensation. You can count on the Las Vegas personal injury lawyers at Harris & Harris Injury Lawyers to be by your side and investigate what happened.
Personal injuries can bring tremendous expenses to accident victims and their families. The Las Vegas attorneys at our personal injury law firm will secure the compensation you deserve for your injury-related expenses.
Navigate This Page
Why is Harris & Harris Injury Lawyers Your Best Choice?
Those suffering from a personal injury require personalized attention and care. At Harris & Harris Injury Lawyers, you are gaining a fierce advocate for justice that has helped local clients for two decades.
We are client-oriented — your needs always come first. Our personal injury attorneys in Las Vegas personally communicate with you to understand your needs and expectations. This allows us to secure the results that you want to help re-build your life.
Personal injury cases are our specialty, and we have honed our personal injury law experience over the years and understand what it takes to win.
Our fees are related to the success of your case. You will only pay legal fees when our personal injury law firm has recovered the financial compensation you deserve.
Case Results
Our Las Vegas personal injury lawyers have secured tens of millions of dollars on behalf of our clients. Below are a few of our many successful case results:
$4.95M in a Las Vegas t-bone car accident with a utility company truck
$3.05M in a Las Vegas limousine crash
$2.5M in a pedestrian accident in downtown Las Vegas
What Will a Las Vegas Injury Attorney Do to Help?
An attorney is an invaluable resource in a personal injury case. Often, it takes an extensive investigation to determine liability after a personal injury incident. Your Las Vegas injury attorney will be responsible for:
Obtaining all evidence related to the injury (accident reports, police reports, medical reports, eyewitness accounts, photo and video surveillance, etc.).
Handle conversations with the insurance adjusters, health insurance company, and other parties.
Negotiating with the defendants (or their legal team and insurance company) to reach a fair settlement on your behalf.
Preparing the injury case for trial if that is what is necessary to secure the fair compensation you deserve.
How Much Does a Las Vegas Personal Injury Lawyer Charge?
Most Las Vegas personal injury lawyers will represent you on a contingency fee basis, which means you pay no upfront costs. Suffering an injury from an accident is almost always a costly experience for both the victim and their family. Even if you are financially stable, you can find yourself struggling to pay for accident-related expenses. Taking on an additional bill for legal representation may be the last thing on your mind.
That is why many personal injury lawyers will advocate for clients and only collect legal fees as a percentage of your winnings. Any legal expenses that incur throughout your case will not come out-of-pocket, but will be advanced by your Las Vegas injury lawyer.
If you are not successful in your case, then you are not obligated to pay a dime. Not only does a risk-free contingency fee agreement benefit your finances, but it will hold your attorney accountable, by motivating them to recover the maximum possible compensation on your behalf. 
When Should I Contact a Personal Injury Lawyer?
In Nevada, you have up to two years to file your personal injury claim, with a few exceptions. Seek the help of a Las Vegas personal injury lawyer after any type of accident where you're injured or suffer other types of losses. Even if an incident and your resulting injury seem relatively minor, it can end up substantially costing you in the long run. Minor injuries can turn out to be worse than you initially think. 
Accepting settlements before you understand the full extent of your injuries, means giving up any chance of a future personal injury claim. An experienced Las Vegas injury lawyer will advise you on when is the right time to settle and when you should fight for more. 
Personal injuries not only cause physical pain, but often result in emotional and financial hardship. Medical bills and lost wages easily add up, leading to stress for you and your family. The best way to ensure a strong claim and seek compensation you deserve, is to have dependable legal representation at your side to support you.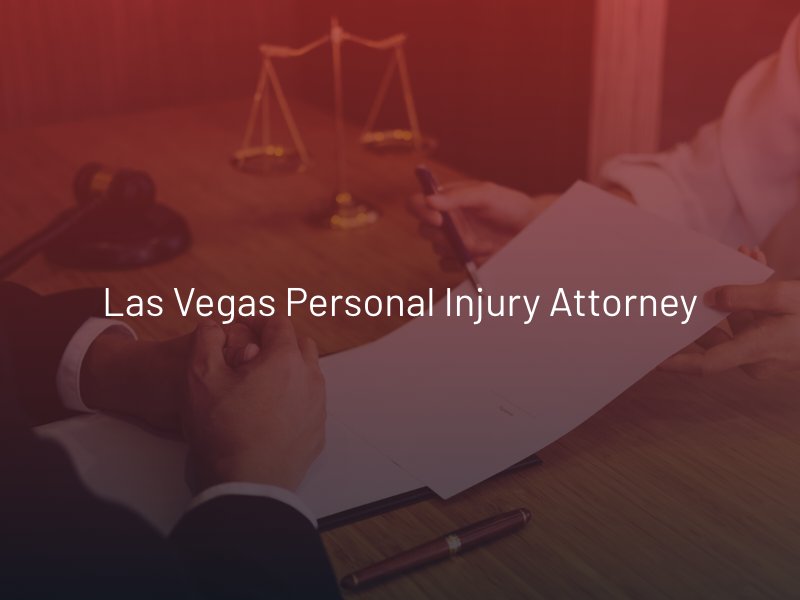 What Damages Can I Seek in a Personal Injury Claim?
Your personal injury claim is worth either the amount of compensation that the at-fault party's insurance company is willing to pay to avoid a personal injury lawsuit in court, depending on policy limits, or the amount that a judge or jury awards you after trial. Unfortunately, there is no way to determine what the exact figure of money will be.
Factors that Influence Case Value
However, a Las Vegas personal injury lawyer can examine the circumstances of your personal injury case in order to give you an estimate of your case's value. That amount will hinge on the following factors: 
The nature, severity, and extent of your injuries, including pain and suffering and the long-term impact.

If fault is clear-cut. When the defendant's liability is crystal clear, it strengthens your personal injury case and typically its value.

The willingness of each party to negotiate, and if either side is aggressive and prepared to let the case go to court.
Will I Have to Go to Court for My Personal Injury Case?
Most claims will be resolved prior to reaching the courtroom. However, you do have the right to reject any settlement offer you receive, especially if you or your personal injury attorney believes it is less than fair.
If the negligent or wanton actions of another caused the injuries and subsequent death of a loved one, you may recover compensation through a wrongful death lawsuit. While no amount of money can compensate you for the loss of a loved one, it can help you re-build your life. 
How Long Do I Have to File a Personal Injury Claim in Nevada?
Each state has its own time limits for pursuing personal injury cases. Nevada allows a two-year limit for most claims, which begins at the time an event occurs (NRS 11.190) There are exceptions, for example, in cases that involve defective products or an injury caused by a government agency. An injury attorney can help you evaluate the statute of limitations, and how it applies to your case. If you do not act within the specified time limit, you may lose your right to bring any claim at all, regardless of the seriousness of your injuries.
Nevada Comparative Negligence Laws
Nevada follows a modified comparative fault rule with a 51% bar for recovery. Found in the Nevada Revised Statutes, NRS 41.141 states that, "The plaintiff may not recover if the plaintiff's comparative negligence or that of the plaintiff's decedent is greater than the negligence of the defendant or the combined negligence of multiple defendants."
Simply put, the injured party cannot be found more at fault than the defendant in order to recover compensation. If each party is considered less than or equally at fault (50/50), the claimant can still recover damages. However, that award will be reduced by the injured party's percentage of liability. On the other hand, if the injured party is found to be 51% at fault in Nevada, no recovery would be allowed.
For example, if you are in a car accident caused by a person who ran a red light, but you were speeding, the jury can find that running the red light was 80 percent negligent, while the fact that you were speeding was 20 percent negligent. In that situation, you will only receive 80 percent of your total awarded damages. Whereas, if the jury finds that you are 51 percent negligent for speeding, then you are not able to recover any compensation at all. If you or a loved one was injured due to negligence in an auto accident, speak with an experienced car accident lawyer in Las Vegas to explore your legal options.
Nevada Damage Caps
In most Nevada personal injury cases, there are no caps placed on the amount of damages a plaintiff can recover for actual and non-economic losses, such as medical bills, lost wages, future medical bills, property damage, and pain and suffering. Unless the claim is for negligence committed by a government employee acting within the scope of their employment, in which Nevada law places a $100,000 cap on damages (NRS 41.035).
Similarly, in Nevada medical malpractice claims, the injured party is only entitled to up to $350,000 in non-economic damages, or pain and suffering (NRS 41A.035).
When it comes to punitive damages, Nevada law does place a cap in most personal injury cases. That limit is:
$300,000 if the amount of economic damages awarded is less than $100,000, or
Three times the amount of economic damages awarded if the amount awarded is $100,000 or more.
What Types of Personal Injury Cases Do You Handle?
There are countless ways that people get hurt due to the careless or negligent actions of others. However, the experienced Las Vegas personal injury attorneys at Harris & Harris Injury Lawyers commonly help clients who have been injured in the following:
Car accidents
Pedestrian accidents
Hotel and casino injuries
Commercial truck accidents
Workplace accidents
These are just some of the practice areas we handle in Las Vegas. Contact our injury and accident lawyers today to learn how we can help your unique personal injury case.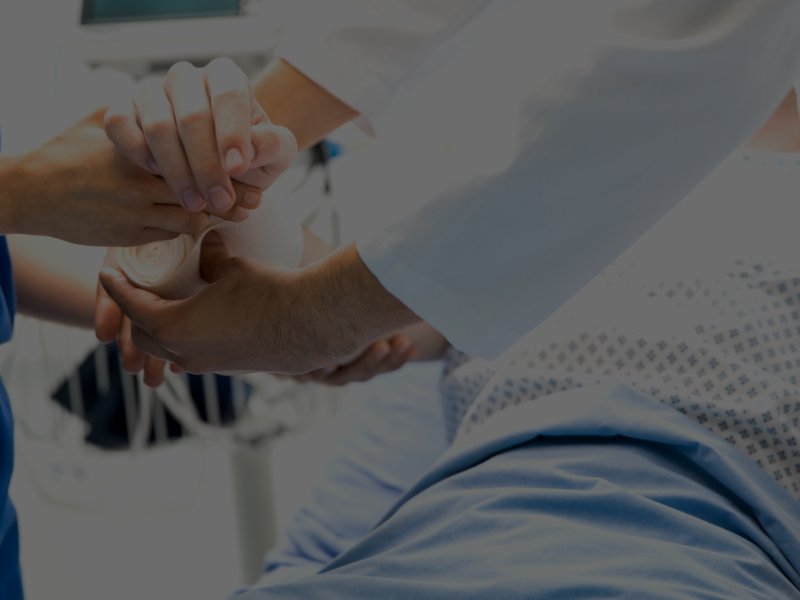 If you or someone you love has been injured due to another person's reckless, careless, or negligent actions, seek legal assistance from a personal injury lawyer in Las Vegas today for support for your legal matters.
At Harris & Harris Injury Lawyers, our personal injury law firm will stand up to big insurance companies. We are dedicated to helping injured clients get the maximum compensation they deserve. This can include:
Coverage of all injury-related medical expenses
Lost wages and benefits if you cannot work
General household expenses
Pain and suffering damages
Possible punitive damages against the negligent party
If you need a personal injury attorney in Las Vegas, you can contact us for a free consultation of your case or by calling us at (702) 384-1414 or toll-free at 1 (800) 393-2350. Our law office proudly serves all of Clark County, including downtown Las Vegas. We are located in western Las Vegas, near Summerlin, off of State Route 613 (Summerlin Parkway).
"What an amazing firm. I felt completely taken care of, and safe with them. They worked diligently, and efficiently to help me with my case. I highly recommend them!"

-Cassandra S.