20+ years of experience
It is our goal to provide every client with exceptional legal representation and excellent service
99% success rate
Excellent track record of success for clients, we will never ask you to settle fast for a low amount
You don't pay
until we win
We focus on getting the best
result for every client and make sure nothing is left on the table
We'll come to you
We want to be accessible for you. If you can't travel, we offer free rides to our office.
LAS VEGAS TRIAL LAWYERS
Injuries usually happen unexpectedly and leave victims and families wondering where to turn. If another person caused your injuries, you should be entitled to compensation. However, securing the compensation you deserve is not always a straightforward process. You need to call Harris & Harris Injury Lawyers to help you today.
You can contact us for a free consultation of your personal injury case by clicking here or by calling us at (702) 384-1414 or toll-free at 1-800-393-2350.
Secure an established and aggressive team with Harris & Harris Injury Lawyers
At Harris & Harris Injury Lawyers, we have been helping clients in Las Vegas for more than 20 years. Our goal is to provide each client with exceptional legal representation. We strive to develop close relationships with each client so we can understand their goals and needs.
Personal injury law is our sole focus. This has allowed us to develop a comprehensive base of knowledge and experience that will be invaluable to your case.
We are client-oriented – your needs always come first. You will always have an open line of communication with your Las Vegas personal injury attorney.
Our success rate is 99%, and we have secured over $100 million in settlements and jury verdicts for our clients.
As your legal counsel, we will never recommend that you take a settlement that is less than what we feel your case is worth. We will not hesitate to take your case to trial to secure the compensation you deserve.
Our fee commitment to you: you do not pay until we win
At Harris & Harris Injury Lawyers, you will never pay upfront costs or out-of-pocket expenses throughout the case. You will only pay our legal fees when we secure a favorable result on your behalf. If we don't win, you don't pay. That is our commitment to you as a valued client.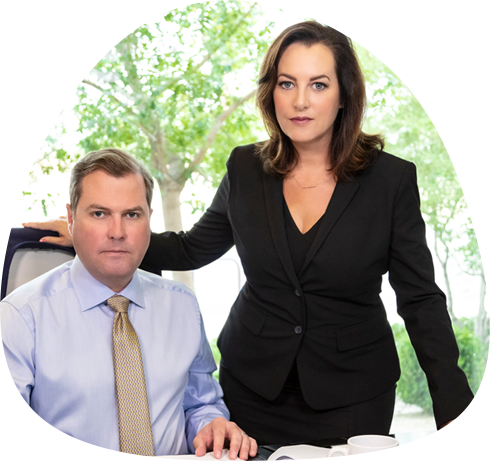 At Harris & Harris, our 20+ years of personal injury experience allow us to accurately assess the value of your personal injury or wrongful death claim.
Case Results
View All Results
$4.95M
Motor Vehicle Accidents
Client sustained injuries to his neck, back, and shoulder after being t-boned by a utility company truck. His injuries required multiple surgeries.
$3.77M
Motor Vehicle Accidents
Our client suffered serious injuries to his neck and back when he was rear-ended on US 95. He underwent numerous medical procedures as a result of his injuries. Our firm negotiated this multi-million dollar settlement at mediation.
$3.05m
Commercial Vehicle Accidents
Client sustained injuries to his neck and back after being run over by a limousine at work.
$2.2m
Taxicab & Limousine
Our client was hit by a speeding taxicab in a crosswalk on the Las Vegas strip near the MGM Grand Hotel. Brian Harris negotiated a $2.2 million dollar settlement before trial, structuring it in a long-term investment plan to provide her with maximum benefit.
$1.45m
Defective Products
Our client, suffered leg injuries when his seat belt failed and he was ejected from his car. The car manufacturer denied responsibility for the seat belt failure. Our attorneys filed a product liability lawsuit on behalf of our client, demonstrated the seat belt defect and negotiated a $1.45 million dollar settlement before trial.
$1.2m
$1.2 million Motorcycle Accidents
Our client, a 35-year-old Air Force pilot was sideswiped on his motorcycle by a landscaping vehicle. He suffered lower back injuries that required surgery. Attorney Brian Harris negotiated a $1.2 million dollar settlement on his behalf.
View All Results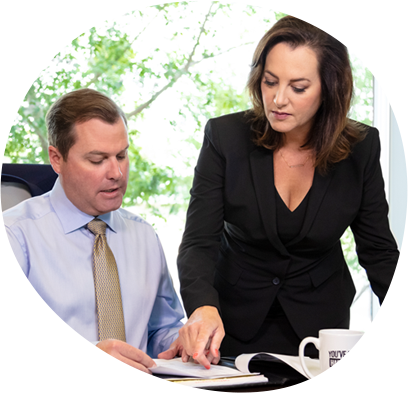 You pay nothing unless we recover compensation on your behalf. Our fees are based on the success of your case.
Personal injuries lead to significant expenses
Many people think that injury victims only have to worry about a hospital bill, but that is not the case. Our Las Vegas trial lawyers understands that victims have to deal with:
The costs of ongoing medical treatment, including rehabilitation, physical therapy, medications, and more.
The cost of medical devices such as prosthetics, wheelchairs, walkers, and more.
Home and vehicle modifications that may be necessary to ease an injury victim's mobility.
Lost income if an injury victim cannot work while they recover from their injuries.
Immense emotional and psychological injuries that often accompany severe traumatic injuries.
Insurance, settlement, or trial
There are various ways in which a personal injury victim can receive compensation:
an insurance settlement
a lawsuit settled out-of-court
a jury verdict in a personal injury trial
Your trial lawyer will help you through every step of the injury compensation process and will be able to guide you to the path of maximum compensation. Often, an insurance settlement may seem like a good idea at first, but in reality, it may not be anywhere near enough to cover all of your past, current, and expected future medical expenses. Insurance companies throughout Nevada are aware of our reputation as thorough and successful advocates for injury victims.
Client Reviews
View All Results
Exceptional service to someone needing help.
Exceptional service to someone needing help. I never felt like a name and case number alone like I've heard sometimes happens when dealing with larger firms. With Mr. Harris I knew I would be taken care of and was very pleased with my settlement.
Personal Injury Client
I highly recommend them!
What an amazing firm. I felt completely taken care of, and safe with them. They worked diligently, and efficiently to help me with my case. I highly recommend them!
Cassandra S.
I truly believe this is the law firm to employ.
If you have been in an accident and are looking for truly genuine and honest professionals who can help you sort out all of the frustration, confusion, and pain of having to deal with an ordeal like this I truly believe this is the law firm to employ. The attorneys here are patient, kind, approachable, and knowledgeable.
Renée q.
View All Results
Practice Areas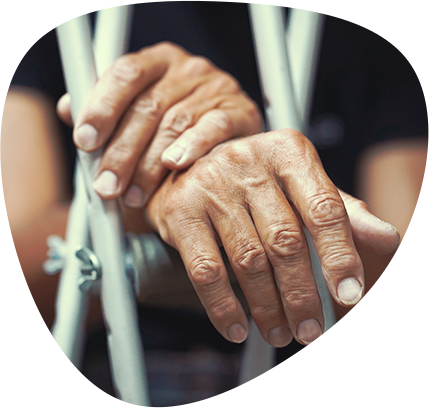 Personal injury isn't just our specialty, it's all we do.