If you have been injured in an accident on another person's property, turn to our firm for personalized and quality legal representation from a Las Vegas premises liability lawyer. We offer free consultations, call us toll-free at (702) 384-1414 or contact us online.
Premises liability is a type of personal injury claim involving various common injuries that people suffer when visiting properties in Las Vegas. Whether it's a business, a home or a piece of land, most property owners have a duty to keep you safe while you're on their premises. When a property owner is negligent in allowing a dangerous condition to exist, resulting in an injury, a premises liability suit may be brought against them for damages.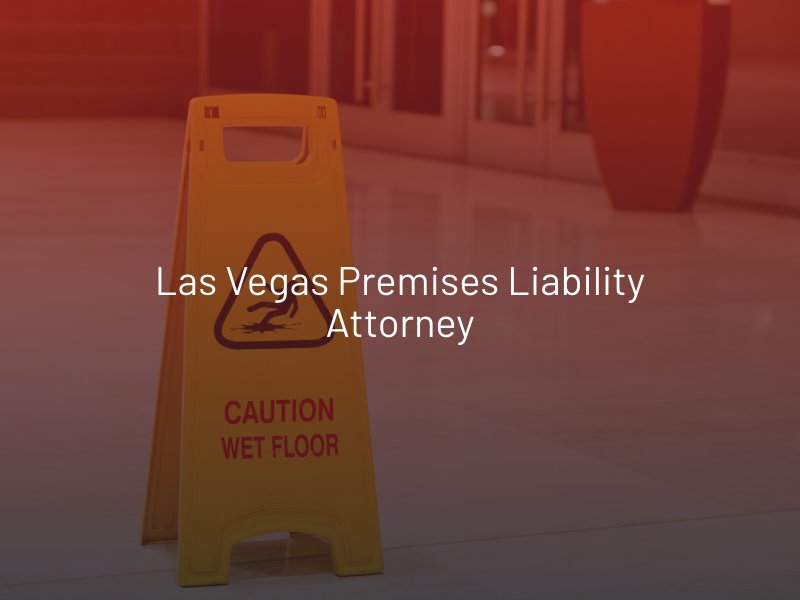 Why Choose Harris & Harris Injury Lawyers?
A Las Vegas premises liability lawyer from our firm will vigorously fight for your rights and the fair amount of compensation you deserve, even if it means taking your case to trial.
Our firm maintains a 99% success rate in the cases we take on, and have secured more than $100 million on behalf of clients.
We make sure that there is a constant line of communication between you and your Las Vegas personal injury attorney.
How Can Our Premises Liability Attorneys Help?
With decades of experience, access to resources and an extensive network of industry professionals who strengthen our claims, you can feel confident in knowing that our Las Vegas premises liability attorneys will determine the cause of your accident and establish liability. Under Nevada premises liability law, property owners have a duty to warn or actively correct any potential hazards that might harm someone else, within reason. This doesn't mean that an owner is responsible for all injuries that occur, as the injured person must provide evidence of negligence on behalf of the owner.
The primary strategy of property owners (and their insurers) may be to shift blame for the accident to you. If they're successful, they can potentially prevent you from recovering the money you deserve. Our Las Vegas premises liability lawyers can help you gather the necessary evidence to prove that the owner failed to use reasonable care to keep the property in a reasonably safe condition.
Common Types of Premises Liability Accidents
Our Las Vegas premises liability lawyers can help with a wide range of property-related injuries, including those that occur from these common accidents:
Elevator / escalator accidents
Break-ins or assaults in a hotel or residential complex
Debris or objects in walkways
Poor lighting
Chemical exposure
Preventable fires
Dog bites / animal attacks
Depending on the circumstances of your accident, the damages could be severe and long-lasting, possibly resulting in permanent disability. Injuries often include broken bones, soft tissue damage, head injuries, back injuries, and spinal injuries.
Recoverable Damages for a Premises Liability Accident
Filing a premises liability lawsuit can allow you to recover compensation for the following damages:
Present and future medical expenses
Rehabilitation
Pain and suffering
Emotional distress
Lost wages
Disability
Embarrassment
Disfigurement
Loss of enjoyment of life
Nevada is a modified comparative fault state. Meaning, you can recover damages if you are found less than 50 percent liable for your accident. Since comparative negligence can greatly impact your total recovery, it is important to hire an experienced Las Vegas premises liability attorney. That way, they can make sure you receive a judgment that covers all of your past and future injury-related expenses.
Contact with a Las Vegas Premises Liability Lawyer Today
Contact the Las Vegas premises liability attorneys at Harris & Harris Injury Lawyers to learn about your legal rights and options. We can help you fight for the money you need and deserve in Las Vegas, NV. We offer a free consultation, so do not hesitate to call for help today.