We skillfully advocate for nursing home abuse victims throughout Nevada, California, Arizona, and Utah. Contact our Las Vegas nursing home abuse lawyers to speak about your elderly abuse case in a free and confidential consultation.
Families spend a lot of money to ensure that their loved ones receive the proper care and attention they deserve.  Unfortunately nursing homes and assisted living facilities do not always live up to those standards. When a family finds out that a family member has been subjected to a hostile environment and care due to nursing home neglect or abuse, it is only natural to feel outraged.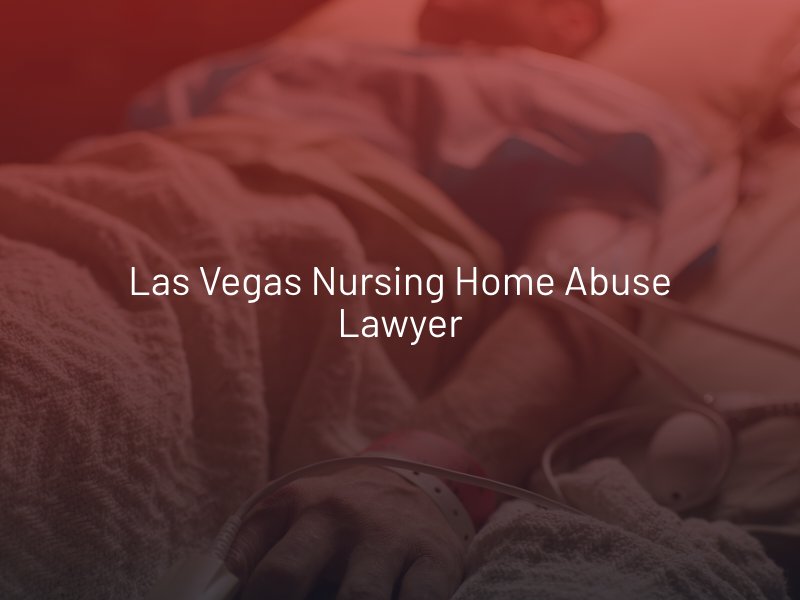 How Can a Las Vegas Nursing Home Abuse Attorney Help?
At Harris & Harris Injury Lawyers, our attorneys understand the importance of finding answers and pursuing accountability on our clients behalf. We pride ourselves on defending our clients and their loved ones, as well as standing up for the victims of nursing home abuse and neglect. Not only have our clients suffered an injustice by spending money for care that was not only properly provided, but now their loved one has suffered both mentally and physically as a result of inadequate care.
What are Common Nursing Home Injuries?
Unfortunately, many nursing homes are underfunded, overcrowded and understaffed. Additionally, the nurses and care assistants who tend to the nursing home residents are frequently under-trained. This combination of factors contributes to many injuries that potentially could have been avoidable, including:
Elderly residents of a nursing home are particularly vulnerable to serious illness or infection. When seriously injured, it can be difficult to recover fully. In fact, many elderly individuals who suffer from a serious injury in a nursing home or rehabilitation hospital slowly decline over the months until, eventually, their body just gives up.
Had they received the proper care and attention they deserved from the beginning, the initial injury or illness may never have occurred. Our Las Vegas nursing home abuse attorneys do everything possible to hold nursing home staff and care facilities accountable for their negligent or abusive actions. We will fight for your family members if they have suffered from physical abuse, untreated bed sores, sexual abuse, emotional abuse, and/or financial exploitation.
Contact a Las Vegas Nursing Home Abuse Attorney Today
With over 15 years of experience handling personal injury cases of all sorts, you can trust our Las Vegas nursing home abuse lawyers at Harris & Harris Injury Lawyers to fight hard for your elder abuse case in Clark County. Give us a call at (702) 384-1414 for a free consultation or contact our law firm online.