If an employee has an accident on the way to or from work, they will usually not have access to benefits under workers' compensation. Commuting to and from work is generally not considered in the course and scope of employment in most states. However, there are many exceptions to this rule.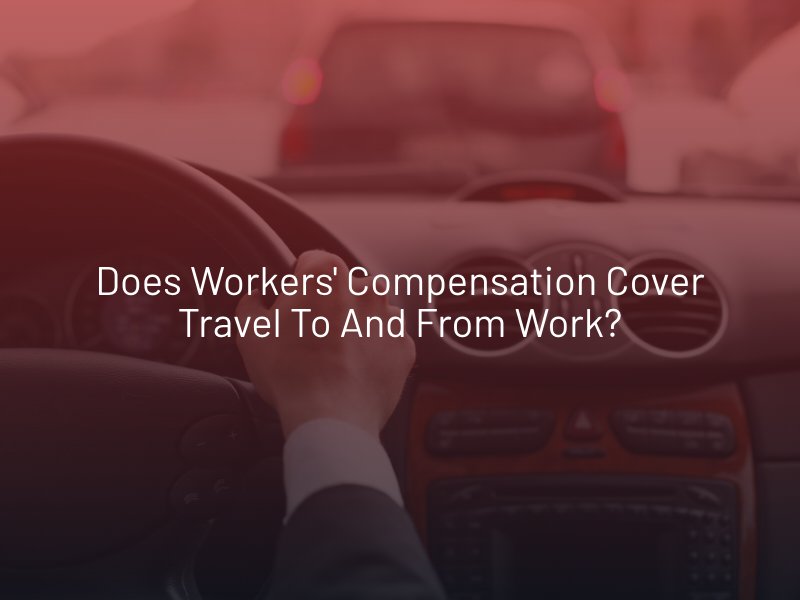 Nevada's "Coming and Going" Rule
Whether you will be covered under workers' compensation after an injury is highly dependent on the facts of the case. Under Nevada's law on respondeat superior (employers can be vicariously liable for employees' actions), commuting employees can only qualify for workers' comp benefits if they earn wages during the act of their commute. In other words, you can claim workers' compensation if you were injured while performing an errand for your employer or another job-related task. Whereas, if an injury were to occur while a worker was on a personal errand that substantially deviates from their job duties, their commute will not be viewed as work-related even if it occurs on company property.
Does the Coming and Going Rule Apply to Employees Working Remotely?
Employees working remotely or at home are not traveling to and from work, so the coming and going rule would not apply. They will still be eligible for workers' comp benefits, even if any travel is required at the request of their employer.
When Are Employees Covered?
Here are several circumstances when employees are often exempt from the coming and going rule and qualify for workers' compensation benefits:
Salespersons, visiting nurses, and other workers are expected to travel as part of their essential duties.
Employees who make deliveries for their employer.
Employees with multiple job sites.
On-call employees would likely be covered from the moment they are called into work, even if the injury happens in their home.
Employees using a company-owned vehicle.
Employees paid for travel time.
Driving in a "zone of danger" or an area of special hazards. If an employee has to drive through a particularly dangerous area, such as blasting zones or construction sites, to get to work, then they may be covered by workers' comp if they get injured.
An employee who is performing an errand for the employer on their way to or from work.
The courts may ultimately have to determine whether an employee's travel was business-related and an injury is covered.
What Happens if My Claim Is Denied?
If your worker's comp claim is denied because you were traveling to or from work, the first step is to appeal. The document informing you why your claim was denied may indicate that the coming and going rule applies. When that is the case, you must prove that you were performing an essential task for your employer at the time the accident occurred. Speak to a Las Vegas workers' comp attorney as soon as possible. They can evaluate your situation and help you better understand your rights, as well as discuss your options and the evidence you need to receive benefits.