All drivers are susceptible to dozens of scenarios that can cause vehicles to break down while on the road. On a busy highway, stopping on the side of the road can quickly turn into a dangerous situation. Here are some safety tips on what to do in a roadside emergency.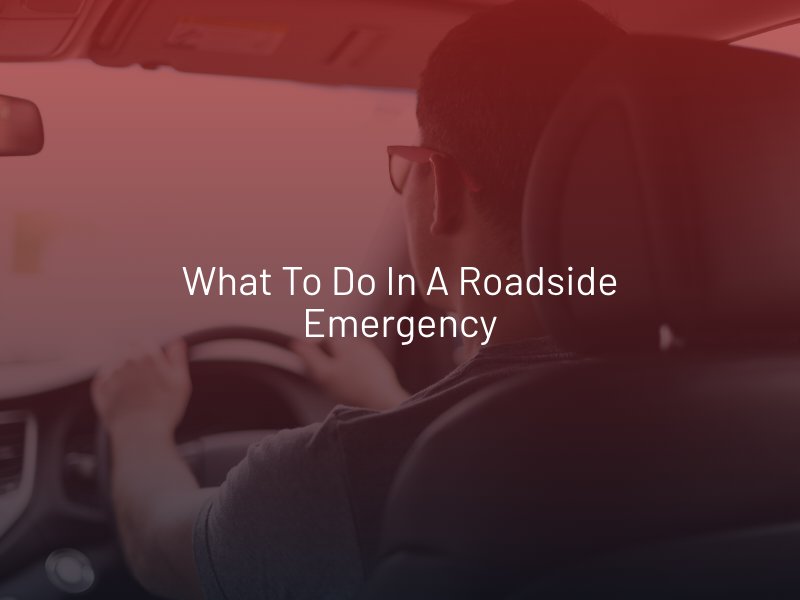 1. Get Out of Harm's Way
Begin moving towards the side of the road at the first sign of trouble. Put the car in neutral and coast if necessary while steering towards the shoulder. Park as far away from traffic lanes as possible. When you stop, angle your tires away from the road, engage the emergency brake, and turn on your car's hazard lights.
2. Be Visible to Other Road Users
Make sure you and your vehicle are visible to others on the road, whether that means flying a flag if your hazard lights don't work, propping open your hood, putting on reflective clothing if you have it, or setting up cones or flares if you have them on hand.
3. Call for Help
Call for help as soon as possible. You may have roadside assistance through your auto insurer, cell phone carrier, or roadside club. If not, look up a local towing company and give them a call. Notify the police or call 911 if your car breaks down in the middle of the road or you feel you are in a dangerous situation, and it is necessary for law enforcement to come to the scene.
4. Remain in Your Vehicle
Stay in your vehicle unless it is unsafe to do so. Although you may wish to investigate the problem, exiting the car if you are close to regular traffic lanes is risky. Keep in mind that you are unprotected, and it only takes a second for a driver to get distracted and accidentally veer toward you or your vehicle.
5. Be Wary of Accepting Help
Rather than accepting help from a stranger on the side of the road, the safest option is to thank them and let them know you are waiting for roadside assistance. Although they may have good intentions, proceed with caution.
Before a roadside emergency occurs, stock your vehicle with valuable supplies in case you end up stranded—for instance, tools, a jack, a spare tire, jumper cables, duct tape, gloves, rope, fix a flat, cones, flares, reflective triangles, and flags.
Roadside Assistance Safety Apps
Several phone apps are available to download that can give you repair advice or get you connected to a roadside service provider quickly.
HONK: Helps you connect to a tow truck service just by opening the app, sharing your location, and the type of help you need.
Repair Pal: Helps you find mechanics near your location and has one-touch access to roadside assistance.
Urgent.ly: Provides on-demand roadside assistance similar to how a rideshare company provides rides. Users pick a service and pay a flat fee per use.
Good Hands Rescue: An app by Allstate Insurance, but available to everyone, helps you contact roadside assistance providers that are part of their network.
If you or a loved one recently dealt with a roadside emergency to due to another's negligence, an experienced Las Vegas accident lawyer can help.