A tort lawsuit is a type of claim that plaintiffs (injury victims) pursue to recover compensation after suffering a preventable injury caused by another party. A tort is defined as a wrongful act or infringement of a right, leading to civil liability. In other words, if a defendant (alleged at-fault party) is found to have acted intentionally or negligently, resulting in harm to another, they can be held liable for a victim's injury and losses. Tort lawsuits make up a large category of civil litigation, and there are three main types: intentional torts, negligence, and strict liability.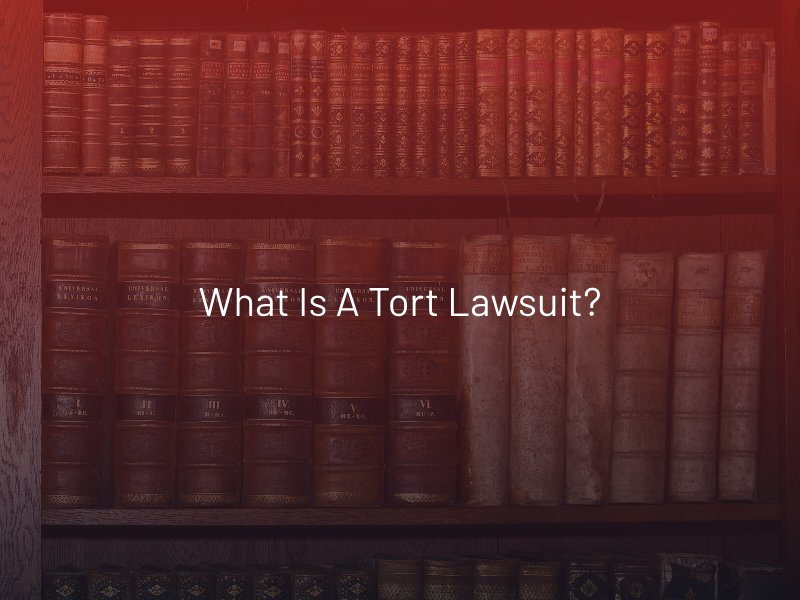 Intentional Tort Lawsuits
When an individual commits a crime for which they can be arrested and face criminal charges, they can also be sued by victims. The person(s) harmed by the wrongful party's intentional actions has the right to pursue a tort lawsuit against them to collect financial compensation. However, insurance companies typically do not cover intentional acts. Therefore, the wrongdoer must be sued personally. Examples of intentional torts include:
Assault
Battery
False imprisonment
Conversion
Intentional infliction of emotional distress
Fraud/deceit
Trespass (to land and property)
Defamation
Negligence Tort Lawsuits
When a party fails to provide the reasonable care expected of them in a given situation, resulting in harm to another party, it is known as negligence. The wrongful party's actions are not deliberate but a preventable accident, which is how they differ from an intentional tort. For a party to be considered negligent, they must have owed the victim a duty of care and failed in their duty, directly resulting in the victim's harm and damages (losses). For instance, drivers owe others on the road a duty of care to drive safely and follow traffic laws. If a driver is traveling 30 miles over the speed limit and hits a pedestrian, they are considered to have behaved negligently. Therefore, the victim has the right to pursue compensation through a tort lawsuit. Other examples of common negligence torts include:
Car accidents
Truck accidents
Pedestrian accidents
Bicycle accidents
Medical malpractice
Strict Liability Torts
In a tort lawsuit based on strict liability, a victim can hold an at-fault party liable for their injuries and damages regardless of the defendant's intent. One common type of case involving strict liability is a defective product injury. To hold a manufacturer or another party involved in the faulty product's distribution chain, the plaintiff must only prove:
The product is defective.
The defect directly caused their injury.
The plaintiff suffered damages (e.g., medical bills, lost income, pain and suffering, etc.).
The product was used as it was intended.
In other words, you do not need to establish any specific act of negligence on their part, but that the product contained a design, manufacturing, or marketing defect and that this is what caused your injuries. Other common examples of strict liability tort lawsuits include dog bite or animal attack cases.
Mass Tort Lawsuit
A mass tort lawsuit involves multiple plaintiffs pursuing a case against one or more at-fault parties. The plaintiffs have similar grievances, and these claims are often directed at large companies. Common types of mass tort lawsuits include:
Injury due to dangerous drugs
Injury due to defective medical devices
Injury due to other defective products
Injury due to mass disasters and toxic conditions, such as the BP oil spill
The primary difference between a mass tort lawsuit and a class action lawsuit is that the court treats each plaintiff as individuals rather than grouped as a single entity.