After a major car accident, there is a good chance your vehicle will be towed. If you cannot specify a mechanic, your car will be taken to a storage yard until you can pick it up, which can result in a hefty bill. Fortunately, a Nevada law that took effect in 2015 significantly lowered impound and storage fees for accident victims.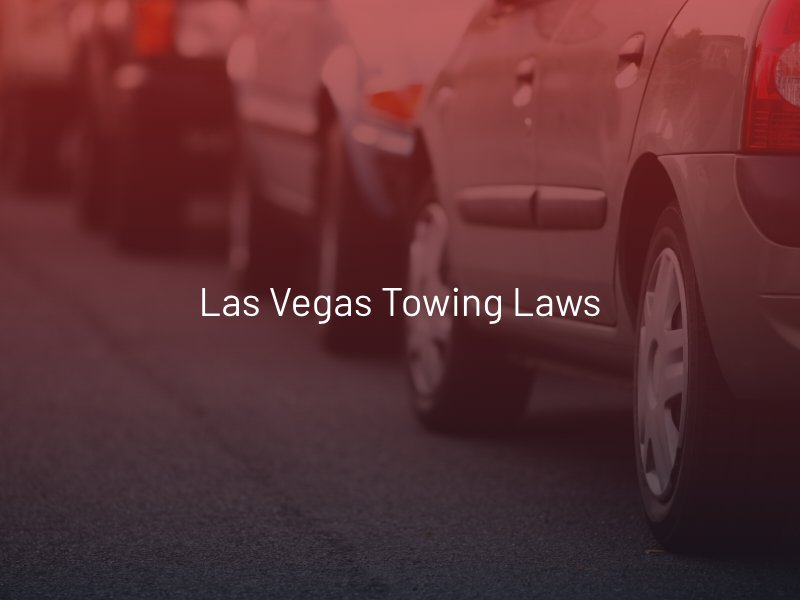 The Cost of Towing
Tow truck drivers are required to deliver vehicles to low-cost storage yards unless the owner signs a form that their car can be towed to a more expensive lot. The average costs for impoundment and storage are $20 to $30 per day in addition to the cost of towing. As long as the towing company notifies the owner they have their vehicle, there is no limit to the number of days they can charge impound and storage fees. In other cases, tow companies may charge daily fees for:
21 days when cars are impounded at the request of police and the cars were involved in an accident.
15 days for all other vehicles.
Previously, car accident victims were responsible for fees for towing and storage, as well as a list of various other fees created by the tow company. For example, window taping fees, clean-up fees, a fee to visit the vehicle, forklift fees, auction fees, etc. On average, it would cost $150 a day to store, and owners could expect to generally spend upwards of $750 to pick up their vehicle and sometimes even several thousand.
Who Pays for Towing After a Car Accident?
Depending on your policy, your auto insurance may cover towing and storage after an accident. However, some plans only cover it if you also have a roadside assistance plan. Alternatively, a driver at fault for a collision in Las Vegas is responsible for covering any accident-related expenses. They or their insurance company should pay for towing and storage, but you or your auto insurance may have to pay upfront then seek reimbursement. Keep in mind that even if your insurance covers it, you will have to pay your deductible. Additionally, any insurance company will not pay storage fees for any longer than they think is reasonable.
How to Find Your Vehicle After an Accident
If Las Vegas law enforcement had a towing company clear your vehicle from the roadway or you were transported to the hospital immediately after an accident, you can locate it by searching online or calling 311 (non-emergency police number). Las Vegas has three primary impound lots:
Fast Towing at 2201 N. Commerce St., Las Vegas, NV 89102; (702) 383-3278
Quality Towing at 4100 East Cheyenne, Las Vegas, NV 89115; (702) 649-5711
Ewing Brothers at 1200 A Street, Las Vegas, NV 89106; (702) 382-9261
The registered owner must provide proof of legal title to pick up the vehicle.
What Happens to My Vehicle if I Can't Pay the Fees?
Though holding time varies between companies, most tow yards will hold onto a vehicle between 20 days and three months before they try to auction it. If they cannot recoup their storage and towing fees when auctioning off the vehicle, the company can pursue compensation for the difference by filing a lawsuit against the vehicle's owner. To learn more about your legal options following a car accident, speak with a Las Vegas car collision attorney.