After an accident in Nevada, you may have the right to pursue damages from the person or party responsible. Damages is the legal term for financial compensation awarded for personal injury claims. Some states, including Nevada, impose caps or limits on the amount of damages you can recover. Understanding how a damage cap can potentially limit your compensation can give you a better estimate of your claim's value.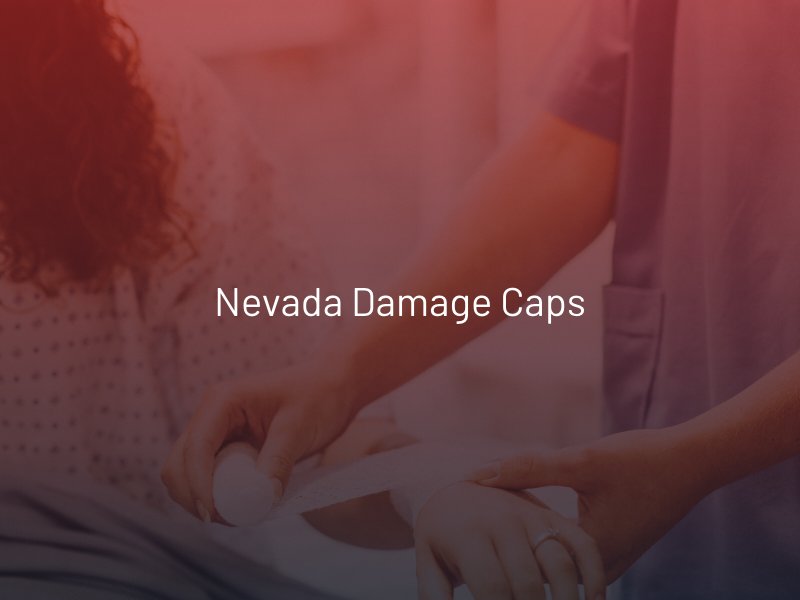 What Are Nevada's Damage Caps?
Fortunately, Nevada does not have a law in place that caps the amount of compensation you can receive for compensatory damages (economic and non-economic damages) in personal injury cases unless it is against a government employee or is a medical malpractice claim. That means you can recover the full extent of your damages for current and future: 
Economic Damages
Medical care and expenses

Short- and long-term care

Physical therapy

Property damage 

Lost wages

Diminished earning capacity
Non-Economic Damages
Pain and suffering

Scarring and disfigurement

Inconvenience

Loss of enjoyment of life
Nevada can potentially place a cap of $100,0000 for personal injury claims against a government employee (NRS 41.035). For example, if you are involved in a car accident with a government employee during the commission of their job duties, you will be limited in the damages you can recover.
In medical malpractice claims, the state does not impose a cap on economic damages but does limit non-economic damages (e.g., pain and suffering) to $350,000. That is the maximum a plaintiff (victim) can receive for non-economic damages under NRS 41A.035
Punitive Damages Cap
Punitive damages are only awarded in very few cases, as they are meant to punish a defendant for extremely reckless behavior, such as fraud, malice, or a conscious disregard for the safety of others. In all personal injury cases, punitive damages have a cap based on the amount of compensatory damages you recover. 
If the amount of compensatory damages you are awarded is less than $100,000, the punitive damages cap is $300,000. 

If the amount of compensatory damages you are awarded is $100,000 or more, the punitive damages cap is three times the amount of compensatory damages awarded. 
However, there are some cases in Nevada when a cap on punitive damages does not apply, such as: 
Injury claim from a defective product

Bad faith claims against insurance companies related to their obligation to provide coverage

Claims involving certain violations of a state or federal law that prohibits discriminatory housing practices

Injury claim or damages resulting from the disposal, spilling of, or emission of a toxic, hazardous, or radioactive material or waste

Motor vehicle accident claims caused by an intoxicated driver or

Claims involving a violation of Nevada's civil defamation laws
Speak To an Experienced Lawyer Today
If you or a loved one has been injured in a preventable accident caused by another party's negligence, contact Harris & Harris Injury Lawyers. A Las Vegas personal injury lawyer from our firm can discuss your legal options in a free case evaluation. Call (702) 384-1414 or send us a message online today.