After a job-related injury, there are very specific procedures that a worker must follow to receive workers' compensation. If you fail to report an injury to your supervisor or employer immediately when it happens, it can cause problems and delays. However, that does not mean that you can't still file a claim.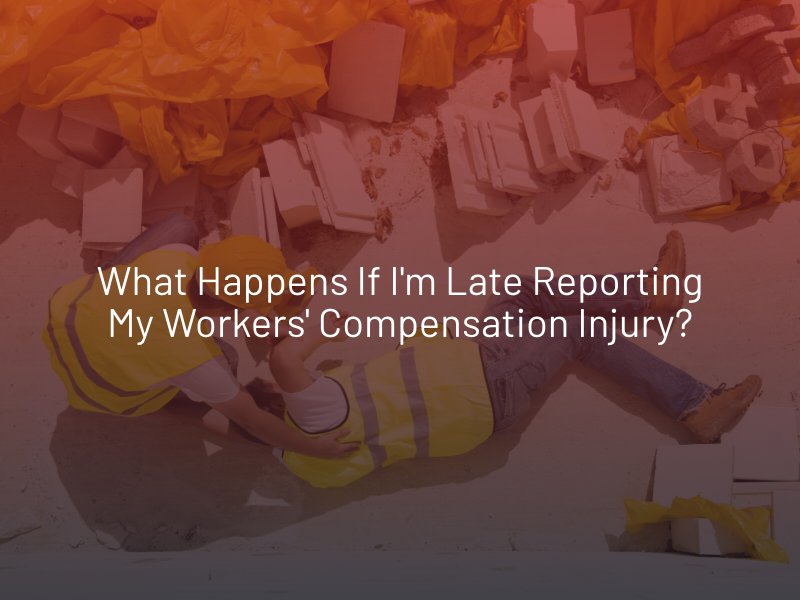 Reporting a Work Injury
In Nevada, injured workers should notify their employer and submit an Incident Report within seven days of the injury. If medical treatment is required or the injury prevents a worker from doing their job, they should fill out an Employee's Claim for Compensation. Both the injured worker and their examining workers' compensation doctor must fill out this form within 90 days. Only once the doctor sends the form to the insurance company is a workers' compensation claim filed.
Late Reporting and Consequences
If you miss the filing deadline, your employer's worker's compensation insurance provider can deny your claim for a number of reasons. They may state that your injury was not work-related, or the injury does not otherwise qualify for compensation. In some cases, workers' compensation claims are denied because an injured employee did not receive medical treatment by the defined deadlines.
Common Reasons for Late Reporting
Some reasons why workers may miss a filing deadline include:
The injury or illness rendered them unable to file a report when necessary.
Symptoms of an injury or illness were delayed or gradual.
Unaware of the reporting procedure because the employer failed to inform them of its workers' compensation policies.
An employer (or manager) saw the work accident happen or otherwise knew of the incident, but the worker failed to formally report it.
What Should I Do if My Workers' Compensation Claim Is Denied?
If you didn't report your injury when it happened, it might be more difficult to prove that it happened at work and while you were performing activities that were under the scope of your employment. If your employer's insurance company denies your workers' compensation claim, you have the right to file an appeal.
An appeal must be pursued within 70 days of the insurer's determination or after 30 days from writing to the insurer with your request for them to change their position. A Hearing Officer at the Division of Industrial Relations will decide to uphold or reverse the insurer's denial.
If you disagree with the result, you can appeal to the Appeals Officer at the Department of Administration within 30 days of the hearing. Another hearing will be scheduled within 60 days, where you can submit evidence and make your argument for why your claim should be approved. The Appeal Officer can affirm or reverse the previous decision on the case or send it back to the Hearing Officer.
The last option if you disagree with the Appeals Officer's decision is to file a Petition for Judicial Review with the district court within 30 days. Because the judge will defer most issues to the Appeals Officer, it can be challenging to win an appeal to the district court.
Speak to an Attorney
If you missed the filing deadline or your workers' compensation claim was denied for any reason, speak to a Las Vegas workers' compensation attorney as soon as possible. We can discuss your options and fight for the benefits you deserve. Call (702) 384-1414 or send us a message online today to schedule a free consultation.