Insurance companies require a signed car accident release form before paying on a settlement. This form means you are letting go of your right to pursue further legal action against the liable party.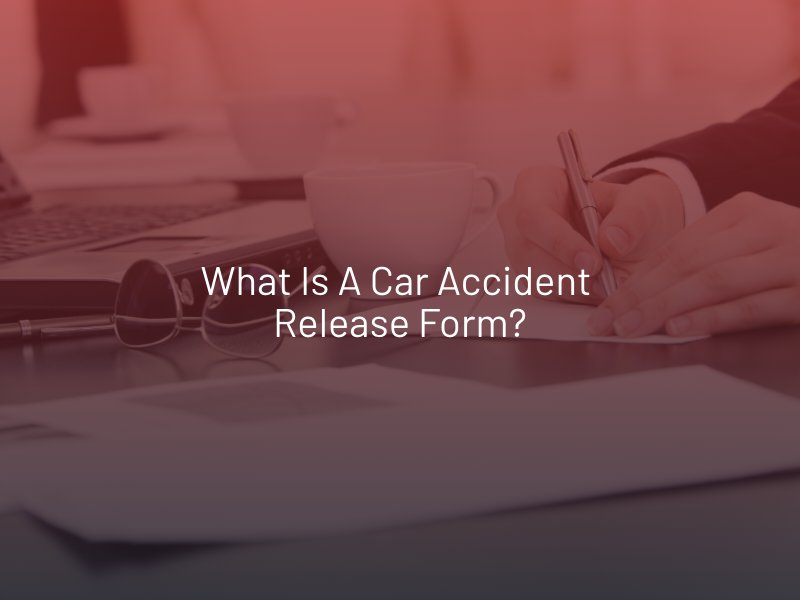 Should I Sign a Car Accident Release Form?
Whether you should sign a release after a car accident can depend on the specifics of your case. However, it could be a mistake to do so before at least consulting with an experienced Las Vegas accident attorney. Even if you feel fine at first, that can quickly change. Many car accident injuries don't exhibit symptoms right away, and the last thing you want to do is agree to a small settlement then require expensive treatment later. Once you sign a car accident release form, you cannot take it back.
If there is substantial proof showing the driver who hit you is to blame for the accident, their insurer will be eager to negotiate a settlement with you to quickly resolve your case for as little money as possible. Their initial offer may be tempting because it will provide you with much-needed fast cash, but the very fact that money is being offered upfront means you could stand to get a lot more.
Additionally, you may need permission from your own car insurance company before signing a release of liability if they also provided benefits under your auto policy. If you sign your legal rights away, your insurer will not be able to pursue reimbursement from the at-fault driver's insurer. As a result, your insurer may try to deny your claim for benefits.
Do I Have To Sign a Car Accident Release Form?
You will have to sign a car accident release form eventually since insurance companies require it before sending a check. That doesn't mean you need to sign one immediately after filing your claim or receiving a settlement offer. It is in your best interests to wait until you understand the full extent of your injuries and other damages, as well as how you will be impacted financially in the future.
When it does come time to sign a release of liability, review it carefully and, if possible, have an attorney look it over to ensure you only agree to release liability for the aspects of your claim which you have settled. For example, if you are ready to resolve your property damage claim but not your injury claim, make sure to read every sentence of the release before signing the document to check that it only applies to property damage. If you see any wording, such as "general release" or "final settlement" release, a signed form will completely absolve the insurance company from having to cover any future costs.
Once you understand your condition or a doctor has determined that you do not need further medical treatment, it will come time to sign a general release of liability if the insurance company has agreed to a fair settlement.