If you've lost a loved one in a car accident that was caused by somebody else's reckless or negligent behavior, seek legal assistance immediately. As surviving family members, you may be entitled to significant compensation. Call us when you need a Las Vegas fatal car accident attorney. At Harris & Harris Injury Lawyers, we are ready to investigate this incident and secure the compensation you deserve.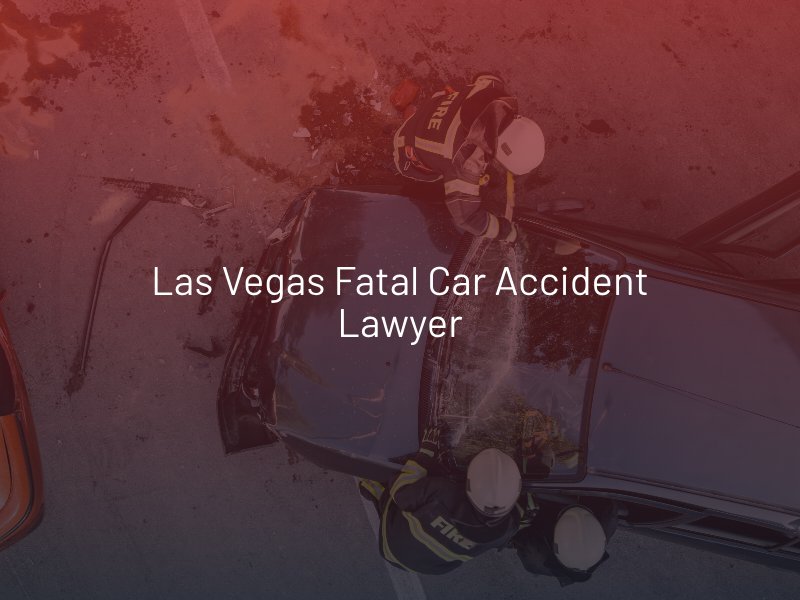 Let Our Las Vegas Fatal Car Accident Attorneys Take This Case
In the aftermath of losing a loved one, please seek out an injury attorney in Las Vegas you can trust both personally and professionally. At Harris & Harris Injury Lawyers, we have been helping clients in the Las Vegas area for more than 20 years.
We have a proven track record of success and have secured more than $100 million in compensation for our clients.
We will never take a settlement that is less than what you in your family are entitled to.
You will not pay any upfront legal costs for this case, and you will only owe legal fees after we secure the compensation you deserve.
Why is an Attorney Necessary For a Fatal Car Accident Case?
Fatal car accidents can become very complicated. The job of your attorney is to prove the other party's liability so that your family can have closure and secure compensation for your loss. Working with law enforcement, your car accident attorney will:
Gather evidence from the crash, including accident reports, eyewitness statements, photograph and video evidence from the scene comma, and more.
Obtain your loved one's medical records and autopsy reports to show the extent of their injuries and suffering.
Negotiate with insurers on your behalf to obtain a fair wrongful death settlement.
What Compensation Can Be Recovered After a Fatal Crash?
The family members of a loved one involved in a fatal crash may be entitled to different types of compensation, depending on the specific circumstances of the case. Here are some common types of compensation available in a wrongful death claim:
Medical bills caused by the accident which led to the death
Funeral, cremation, or burial expenses
Loss of the future income and benefits of the deceased
Estate administration expenses, if applicable
Reduction in the inheritance suffered by surviving children
Loss of parental guidance
Loss of support and services that the victim provided
Loss of society, comfort, guidance, and advice
Mental anguish damages
Loss of consortium or companionship damages
Compensation for the conscious pain and suffering the deceased endured due to their injuries before their death
Interest on top of the damages awarded, which are calculated from the date of death
In some cases, punitive damages may also be awarded if the defendant's (at-fault party's) actions were malicious or extremely reckless. Unlike other types of compensation, punitive damages are intended as a punishment and to deter others from similar behavior.
How Much Does a Fatal Car Accident Attorney Cost?
Many fatal car accident attorneys, including Harris & Harris Injury Lawyers, work on a contingency fee basis. Meaning they only get paid if they win your case, while others may charge an hourly rate or a flat fee. Contingency fees typically range from 33% to 40% of the total settlement or award amount, but this can vary depending on the lawyer and the complexity of your case. For example, some may charge 33% if your case settles and 40% if they must represent you at trial. However, you will not owe legal fees if you do not recover compensation.
It is critical to discuss a lawyer's fees and payment structure upfront before hiring them, so you understand what to expect and can make an informed decision. Many fatal car accident lawyers offer free consultations, so you can discuss your case and get an idea of their fees and whether they are a good fit for you.
Who Has the Right to Sue After a Fatal Car Accident?
In Nevada, the following parties can file a wrongful death claim:
The Personal Representative of the Deceased Person's Estate
The personal representative is usually named in the deceased's will or appointed by the court. They can file a wrongful death claim on behalf of the surviving family.
Surviving Spouse and Children
If the deceased person had a surviving spouse or children, they can file a wrongful death claim.
Parents of the Deceased Person
If the deceased person had no surviving spouse or children, then the deceased person's parents can pursue a claim.
The Deceased's Siblings
If there is no surviving spouse, children, or parents, the deceased's siblings have the right to file a claim.
Next of Kin
If there is no spouse, children, parents, or siblings, the next closest next of kin may have the right to file a wrongful death claim.
How Long Do I Have to File a Claim on Behalf of a Loved One?
Each state has a law dictating how long surviving family members or the deceased's estate have to bring a wrongful death claim. These laws are known as the statute of limitations. In Nevada, this time period is two years from the date of the deceased's death. If a lawsuit is not filed before this deadline, the case will likely be dismissed, and the surviving family will lose their chance to recover compensation.
Who Can Be Held Liable?
Determining liability after a fatal car accident can be complex and depends on the specific circumstances of the accident. Generally, the person or entity responsible for causing the accident can be held accountable for losses resulting from the accident. Here are some parties that are commonly liable after a fatal car accident in Las Vegas:
A Driver
If the accident was caused by the negligence or reckless behavior of one or more drivers, they may be held liable. Examples of negligent behavior include speeding, distracted driving, driving under the influence of drugs or alcohol, and violating traffic laws.
Vehicle owner: If the driver was operating a vehicle owned by someone else, the owner of the vehicle may be held liable for the accident, especially if they allowed an unsafe driver to operate their vehicle.
Employer
If the driver was working at the time of the accident, their employer might be liable if the accident occurred while completing a task within the scope of their employment.
Government Entity
If a poorly maintained or dangerous road caused the accident, the government entity responsible for maintaining the road may be liable.
Manufacturer
If a vehicle defect or faulty part caused the collision, the manufacturer or supplier of the defective product may be liable.
In some cases, liability can be shared among multiple parties.
What Is Required to Prove Wrongful Death after a Car Accident?
To successfully hold another party liable after a fatal car accident, the surviving family or representative of the deceased's estate must prove the following elements of negligence:
Duty of Care: The at-fault party owed the deceased a duty of care. For example, the at-fault driver owes a duty to others on the road, including the victim, to follow traffic laws.
Breach of Duty: The at-fault party violated their duty by failing to act with the same level of care that a reasonable person would have shown in a similar situation, such as driving while intoxicated or running a red light.
Causation: The at-fault party's breach of their duty directly caused your loved one's death. In other words, your loved one would not have died but for the at-fault party's actions.
Damages: The surviving family or deceased's estate suffered financial and/or personal losses as a result of the victim's death.
A Las Vegas fatal accident attorney will be an invaluable resource in helping you gather the necessary evidence to use as grounds for filing the wrongful death claim and to use as proof of liability.
What to Do After a Fatal Crash
If you have lost a loved one due to a fatal car accident, here are some steps you can take to protect your rights and seek justice.
Seek Legal Representation
A wrongful death attorney can help you understand your legal rights and options. Additionally, they will handle every aspect of your claim during this incredibly difficult time, including investigating the circumstances of the death, gathering evidence to support your claim, and ensuring the responsible parties are held accountable.
Document Everything
It is critical to document everything related to the collision and your loved one's death, including gathering photos or videos from the scene, medical records, police reports, witness statements, and any other relevant information. This can help you build a strong case and ensure that all of the facts are presented accurately. Your attorney can also help you with these endeavors.
Notify Relevant Parties
You or your attorney may need to notify various parties of the accident and death of your loved one, including the insurance company of the deceased and at-fault party, the employer of the responsible party (if applicable), and any government agencies involved.
Seek Out Support
Losing a loved one is a traumatic experience, and it is important to take care of your emotional wellbeing as well as your legal case.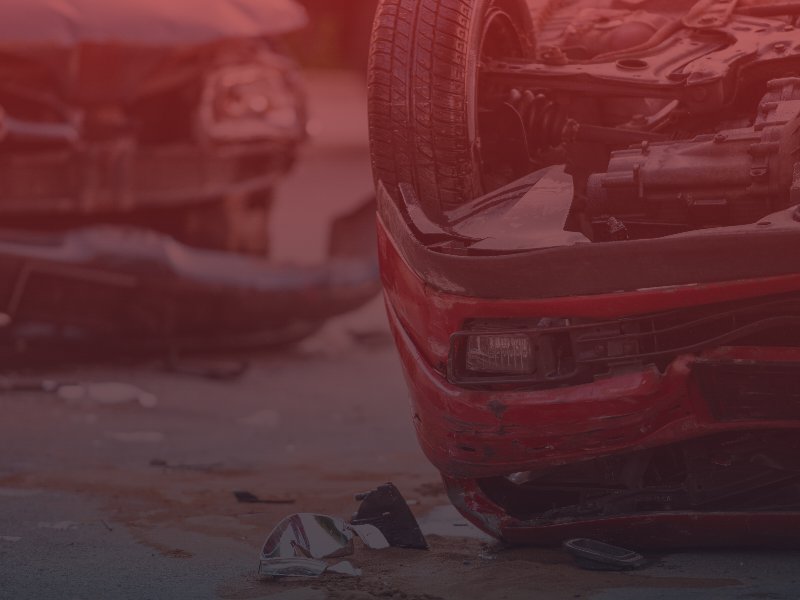 Civil Wrongful Death Cases vs. Criminal Cases
After a fatal car accident, the defendant may face criminal charges in addition to a civil wrongful death case. These are two separate legal actions that can both be taken in response to the same incident, but they have different purposes and standards of proof. Additionally, the outcome of one case does not necessarily affect the other.
In a civil wrongful death case, the goal is to obtain financial compensation for the victim's surviving family members for the losses they suffered as a result of the death. The burden of proof in a civil case is lower than in a criminal case, with the plaintiff needing to show that it is more likely than not that the defendant was responsible for the death.
In a criminal wrongful death case, the state or federal government files a criminal complaint against the responsible party. The purpose of this action is to punish the defendant for their actions and keep them from engaging in similar behavior in the future. The criminal court seeks to determine guilt or innocence "beyond a reasonable doubt." If the defendant is found guilty, they may face jail time, fines, or other penalties.
How Often Do Fatal Accidents Occur?
Using data from the Nevada Department of Transportation, we can see that there were 330 fatal car crashes in the state during the latest reporting year. In our area over the last few years, there have been over 100,000 total vehicle crashes and hundreds of those resulted in fatalities.
Using data from the National Highway Traffic Safety Administration (NHTSA), we can see that some of the leading causes of fatal crashes in Nevada include:
Alcohol-impaired drivers, who were responsible for over 26% of all fatal crashes in 2018.
Speeding drivers, who were responsible for nearly 28% or all fatal crashes in 2018.
Distracted drivers who are often looking at their phones to text, use the navigation system, or browse the internet.
If another driver's negligence leads to a traffic fatality, they should be held accountable for their actions.
Our Fatal Car Accident Lawyers in Las Vegas Can Help You Secure Compensation
If you have lost a loved one in a car crash that was caused by another person's careless or negligent actions, please accept our condolences. At Harris & Harris Injury Lawyers, our compassionate team of wrongful death lawyers in Las Vegas is ready to be by your side.
When you need a Las Vegas fatal car accident attorney, you can contact us for a free consultation of your case by clicking here or by calling us at (702) 384-1414 or toll-free at 1 (800) 393-2350.